If you're having problems using GigSky mobile data on your Always Connected PC, please check the following before contacting us for help:
Ensure the device is turned on.
Ensure Cellular connectivity is turned on and connected to a cellular network.
Please ensure you have the latest Microsoft software updates.

Select

Start button > Settings.
Select Update & Security.
Select Check for Updates.
Install any update recommended (you may need to restart).

Confirm your device is receiving cellular signal (number of bars).
Check your Cellular settings.

Select Start

button >

Settings.
Select Network & Internet.
Select Cellular and ensure the Data roaming options are set to Roam.
Select View My Account. Log into your GigSky account and ensure you have data available on your data plan.
If there is no data, or the plan has expired, you need to purchase a new data plan.
Restart your device.

Ensure the correct eSIM profile is active.

Select Start

button >

Settings.
Select Network & Internet.
Select Cellular.
Select Manage eSIM profiles.
Ensure GigSky eSIM is active.
If the GigSky eSIM is not active, select USE, then YES and Restart your PC.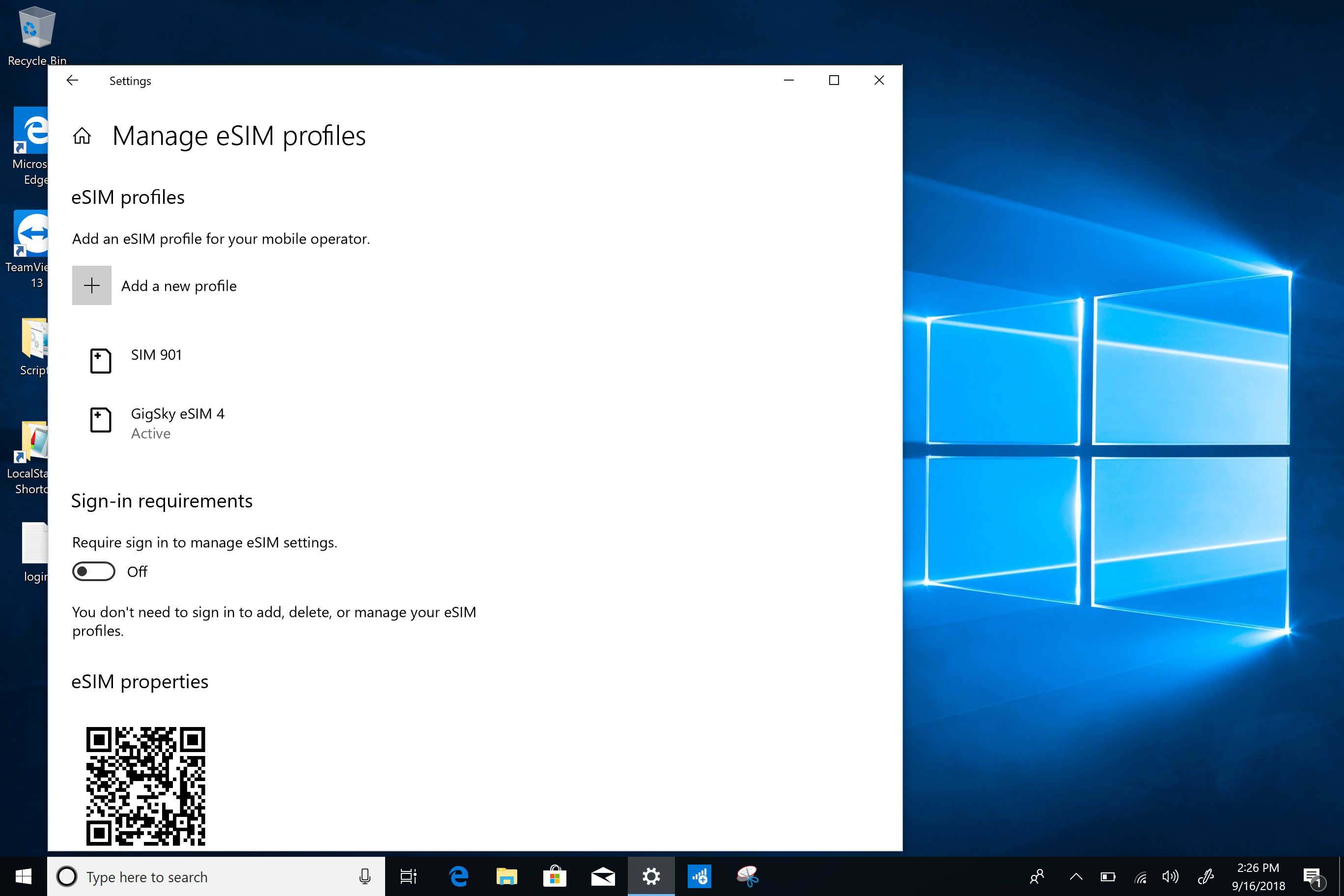 Test your connections by opening a web browser on your device and navigating to a page.
If you are still having issues connecting to the internet using the GigSky data plan, please send an email to our Contact Center at support@gigsky.com including the following information:
Your location (be as specific as possible).
The make and model of your Always Connected PC.
The Operating system build level.
Email address of your GigSky account.
Description of the problem including the date and time when the problem was first encountered.